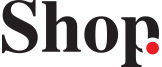 DESIGNED KETUBAH
One  of the  elements most  identified  with  Jewish weddings is the Ketubah. As part of the ceremony, the groom signs the Ketubah and gives it to his new bride. In the Ketubah, the groom promises to take care of his bride's needs during the marriage or in a state of separation or his death. 
This procedure is photographed for documenting and therefore it is important  that the design of the Ketubah matches the nature of the event and the couple.
DESIGNED KETUBAH ART ITEM
The main advantage for the designed Ketubah over the written ketubah is its artistic value, and many couples hang it in their
home as an art piece. The possibility of custom texts that includes the personal angle of the couple will be used as a reminder of a good prosperous marriage.
DESIGNED AND PERSONALIZED KETUBAH
The text that appears on the Orthodox Ketubah is written in Aramaic and refers only to the husband's duties and his status in Judaism and acts as a legal document.
However, it is now possible  to find the designed Ketubot for Reform  Jews, including  the  vows and  obligations  of  both partners; Conservative Jews, which allows contacting a civilian court in case of a divorce; and even designed and written to Jews in same gender marriages.
RUTH RUDIN'S KETUBAH DESIGNS
The Ketubah is one of the most prominent visual elements of the wedding ceremony, so there are many graphic designs of ketubot inspired by various sources – from the world of Judaica and the Jewish content world, nature, and even with the latest abstract formal aesthetics. 
The selection of a Designed Ketubah from the graphic designer and artist Ruth Rudin includes spectacular examples and different texts: Orthodox, Reform, Conservative, mixed or personal. 
The ketubot are printed in Giclée method, which means the ink is sprayed. This method was developed 20 years ago as a substitute for the Lithograph reproduction. In this method, over three million drops of ink are being sprayed on the paper, with  a combination  of hundreds of colors in millions of different possibilities with high ink absorption. 
The resulting image displays the light and vitality of the original painting, and the colors do not fade over the years.